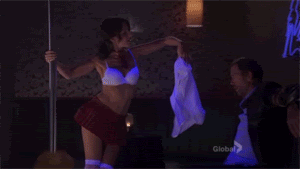 I am dead.
Dead. Dead. Dead. Dead. Deaddeaddeaddead.
Also, a full blown lesbian.
p.s. is it weird that my favorite part was actually when she sat next to him and he had his arm around her shoulders? Because that was so sweet. So was the scene in his apartment. They looked like such a... married couple. Like she totally belonged there. And then mouth to mouth. Holy shit, mouth to mouth! And when she said, "idiot! Your heart stopped!" Gah, such a WIFE!!
God, this fucking SHOW!!! Must watch again.
(
Collapse
)